US Second Gentleman, Douglas Emhoff and US Surgeon General Dr. Vivek Murthy Visit Neighborhood Health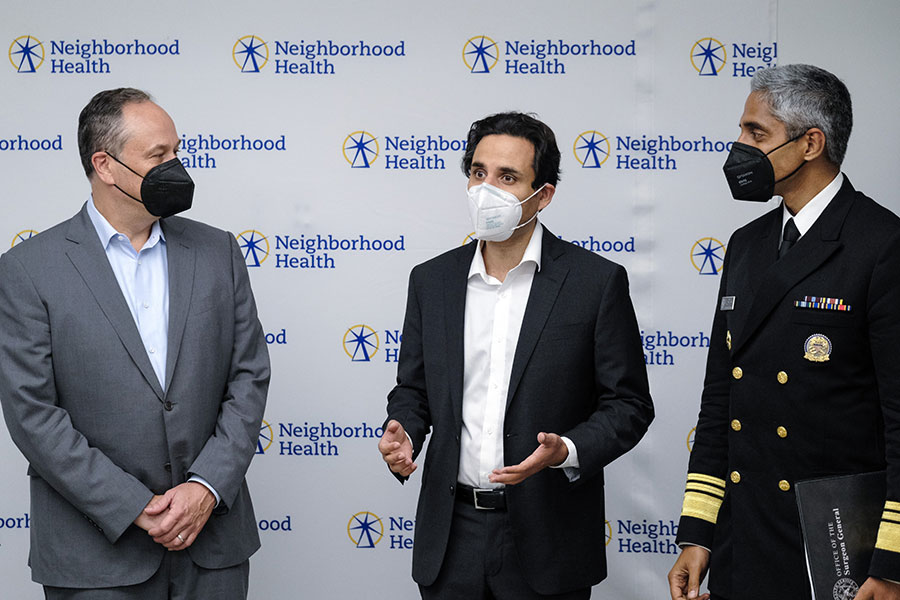 On Friday, July 29, the U.S. Second Gentleman and husband of Vice President Kamala Harris, Douglas Emhoff, and U.S. Surgeon General Dr. Vivek H. Murthy visited Neighborhood Health to see first-hand the community health center's pediatric COVID-19 vaccination efforts. The special guests toured the clinic, spoke with patients about the importance of children under five years old receiving the COVID-19 vaccine to curb the spread of the virus, and attended a roundtable with clinicians.
Dr. Basim Khan, Neighborhood Health's Executive Director, remarked "Since the onset of the vaccine rollout, Neighborhood Health's focus has been to vaccinate the low-income communities in Northern Virginia most impacted by the COVID-19 pandemic. To date we have administered more than 80,000 COVID-19 vaccines in adults and children. I am grateful to our staff and many community partners for making this possible."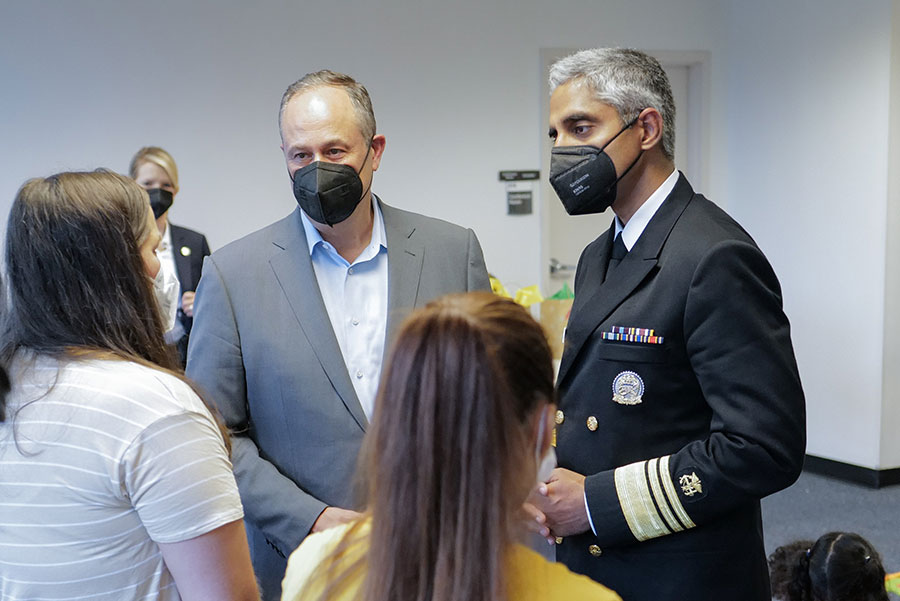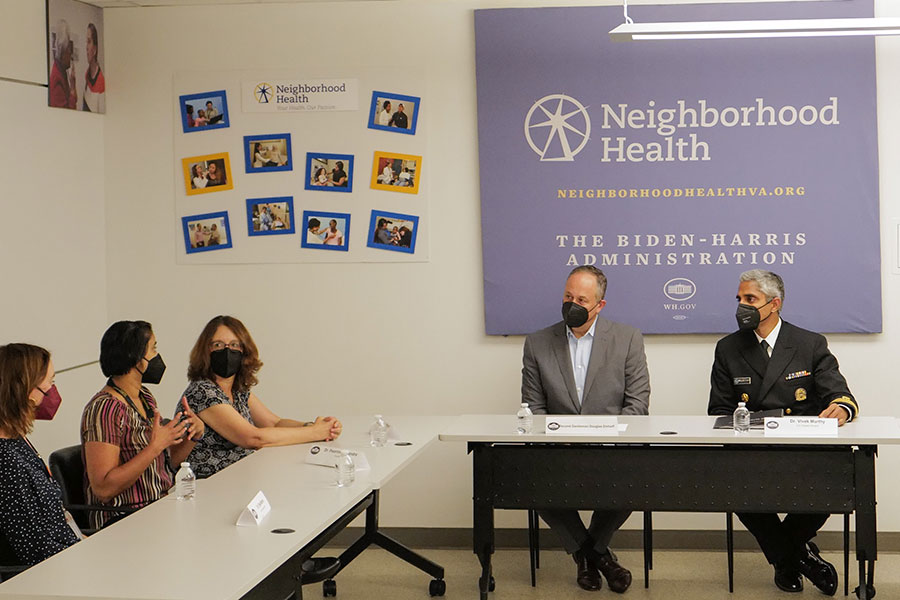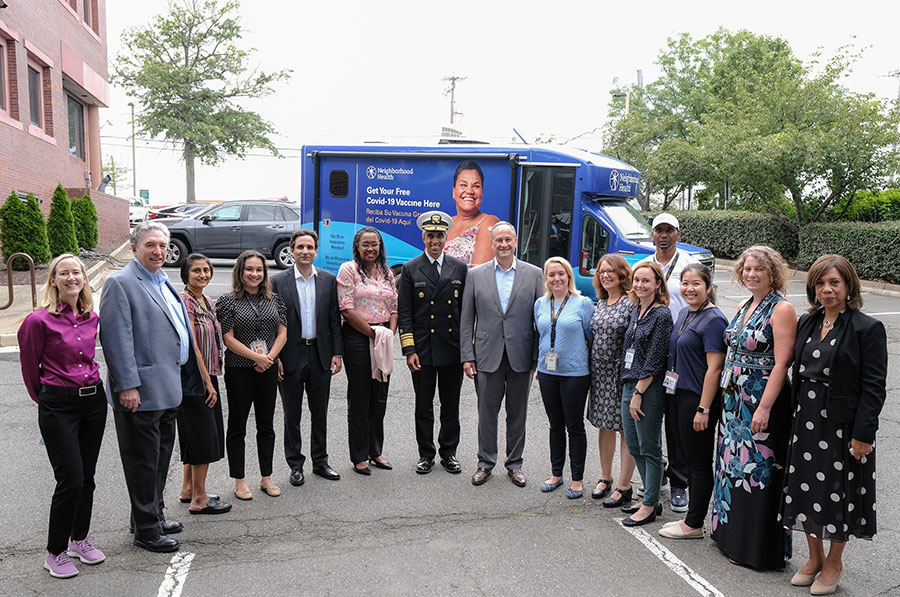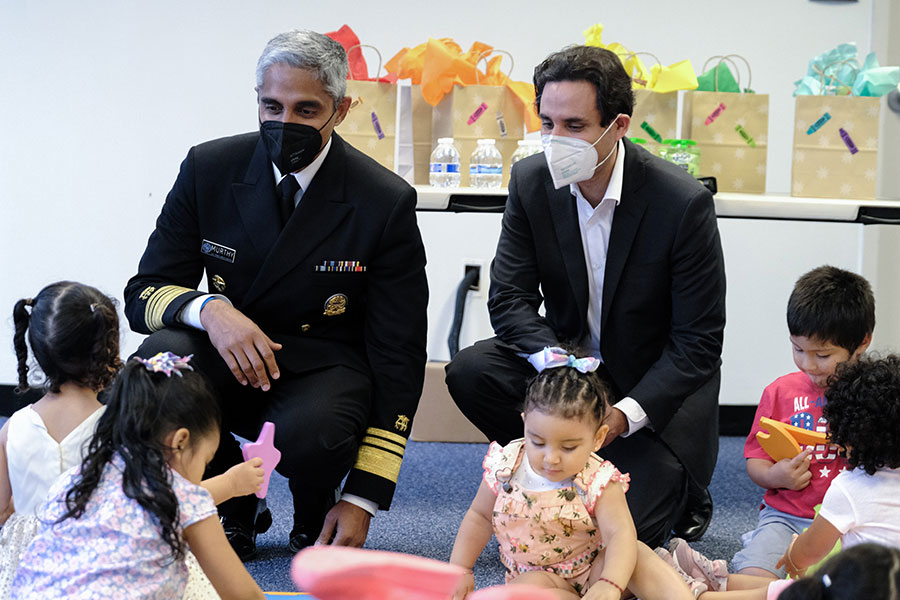 Neighborhood Health is a non-profit Federally Qualified Health Center (FQHC) that provides primary medical, dental, and behavioral health care to a predominately low-income and uninsured/underinsured patient population in Northern Virginia. Neighborhood Health's mission is to improve health and advance health equity in Alexandria, Arlington, and Fairfax by providing high-quality primary care regardless of ability to pay. Last year the FQHC provided care to more than 32,000 patients in 13 clinics across Northern Virginia.