Arlandria Health Center for Women and Children Opens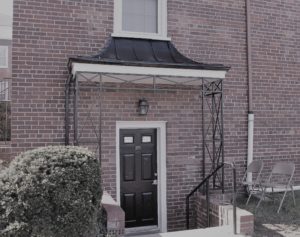 The Alexandria Health Department opens a small clinic to provide preventive and routine care for low-income and immigrant women and children in the Presidential Greens apartments located in the Arlandria neighborhood in Alexandria.
Alexandria Neighborhood Health Services, Inc Established
When grant funding for the clinic expired, community members established a non-profit organization, Alexandria Neighborhood Health Services, Inc. (ANHSI) to support and operate the clinic.
Pediatric Acute Care and Behavioral Health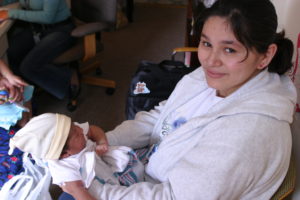 ANHSI expands its services, adding acute care services for its pediatric patients and behavioral health services.
Health Insurance Enrollment
ANSHI begins providing health insurance enrollment services for its patients.
Federally Qualified Health Center (FQHC)
ANHSI becomes a Health Resources and Services Administration (HRSA) designated Federally Qualified Health Center (FQHC), the first in Northern Virginia. ANHSI broadens its services to include primary care for adults and dental services in collaboration with the City of Alexandria. It also begins serving residents or Arlington County and Fairfax County.
East Glebe Road Clinic Opens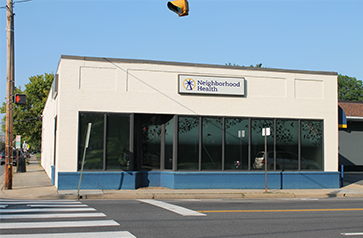 ANHSI opens its clinic at 2 East Glebe Road in Alexandria to serve additional patients from Arlandria and the surrounding communities. The clinic currently provides comprehensive primary care services for the whole family.
Medication Assistance
ANHSI begins providing assistance to its patients in obtaining low cost or free medications.
Dental Services in Arlington
ANSHI partners with the Arlington Department of Human Services to provide dental services in Arlington.
Electronic Health Record
ANSHI implements an Electronic Health Record (EHR).
Flora Krause Casey Health Center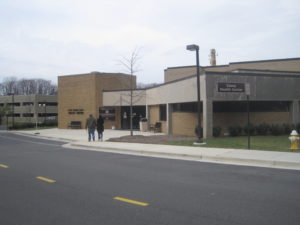 In partnership with the Alexandria Health Department, ANHSI begins primary care services at the Flora Krause Casey Health Center in Alexandria.
Community Services Boards (CSB)
In partnership with the Arlington and Alexandria Community Services Boards (CSBs), ANHSI begins providing on-site integrated primary medical care for CSB patients with Serious Mental Illness (SMI), a model that is later replicated in other jurisdictions.
Ryan White HIV Program
ANHSI begins providing HIV services under the Ryan White program at the Casey Health Center. The program would later expand to additional clinical sites and offer additional services.
Gartlan Center CSB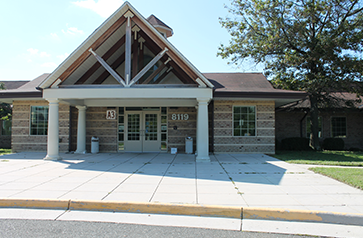 ANHSI begins a partnership with the Fairfax County-Falls Church Community Services Board (CSB) to provide onsite primary care for patients with Serious Mental Illness (SMI) at the Gartlan Center located in south Fairfax County.
Behavioral Health Integration
ANHSI begins to integrate primary medical care and behavioral health in order to help facilitate access for its patients needing behavioral health services.
Wellness on Wheels (WOW) Bus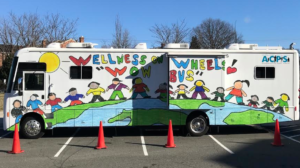 In partnership with Alexandria City Public Schools (ACPS), ANHSI begins providing dental services to children on a mobile van at Patrick Henry Elementary School, John Adams Elementary School, and William Ramsey Elementary School. The students choose the name Wellness on Wheels (WOW) Bus. The WOW Bus and its associated portable dental program would later expand to nine schools in Alexandria.
6677 Richmond Highway
ANHSI opens a new clinic at 6677 Richmond Highway in South Fairfax County. This organization's administrative offices would later move to this address.
Neighborhood Health
The organization's name is changed to Neighborhood Health.
National Quality Leader
Neighborhood Health receives a National Quality Leader award from HRSA. This award is given to only 50 health centers, out of more than 1,400 health centers nationally, for exceeding national benchmarks for chronic disease and preventive care. In subsequent years, Neighborhood Health continues to receive quality awards from HRSA including the Health Center Quality Leader.
Dental Services Expansion in Alexandria
In partnership with the Alexandria Health Department, Neighborhood Health expands access to dental care at the King Street Dental Clinic.
6677 Richmond Highway Renovation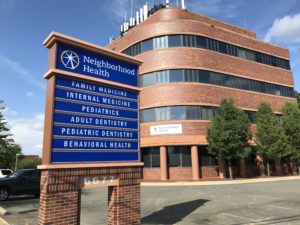 Neighborhood Health renovates 6677 Richmond Highway, helping to expand services and providing medical, dental, and behavioral health services at the same site.
Annandale Dental Clinic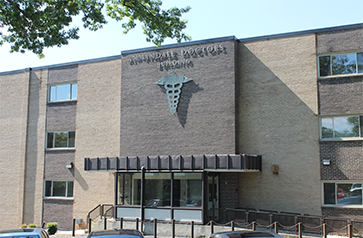 Neighborhood Health opens a dental clinic in Annandale.
New Strategic Plan
Neighborhood Health adopts a new strategic plan including the mission statement: "To improve health and advance health equity in Alexandria, Arlington, and Fairfax by providing access to high quality primary care regardless of ability to pay."
20th Anniversary
Neighborhood Health celebrates 20 years of service by recognizing its community partners at its 20th Anniversary Gala.
21,000 Served in 2018
Neighborhood Health provides services to more than 21,000 patients.
Expansion of Services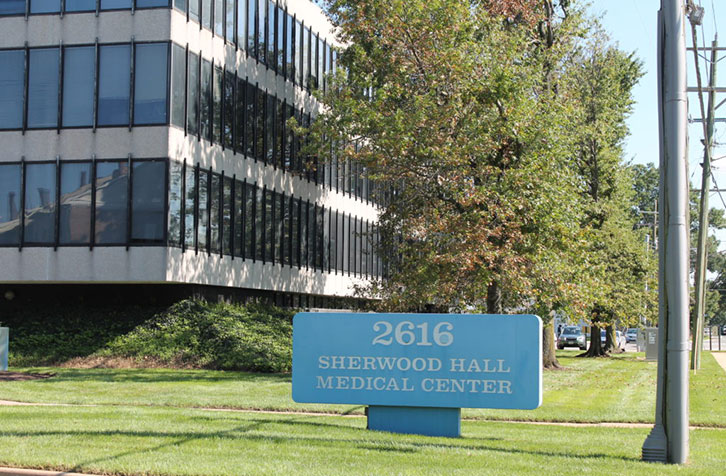 Neighborhood Health opens a pediatric practice at Sherwood Hall Lane in Alexandria and expands services at several sites.
Joint Commission Accreditation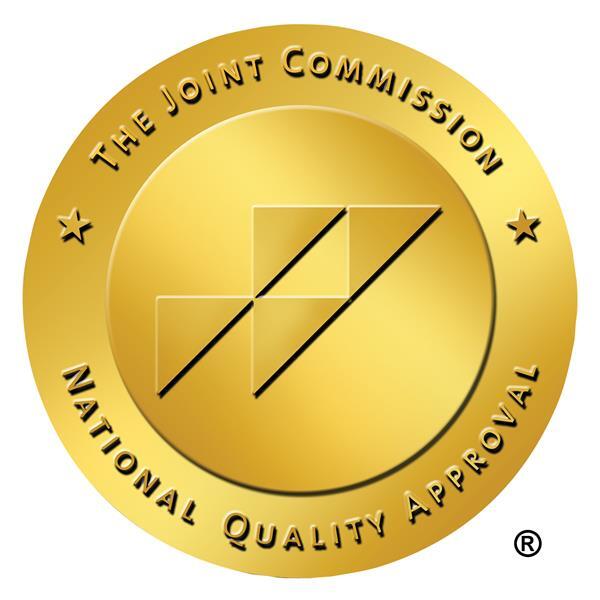 Neighborhood Health is accredited by the Joint Commission under its Ambulatory Care Standards and as a Patient Centered Medical Home.
Merrifield and South County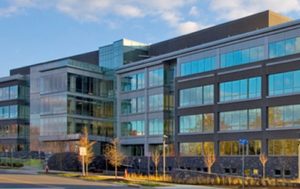 In partnership with Fairfax County Health and Human Services including the Health Department and the Community Services Board, Neighborhood Health opens clinics providing primary medical care and behavioral health in the Merrifield Center and the South County Center.
Prenatal Program Begins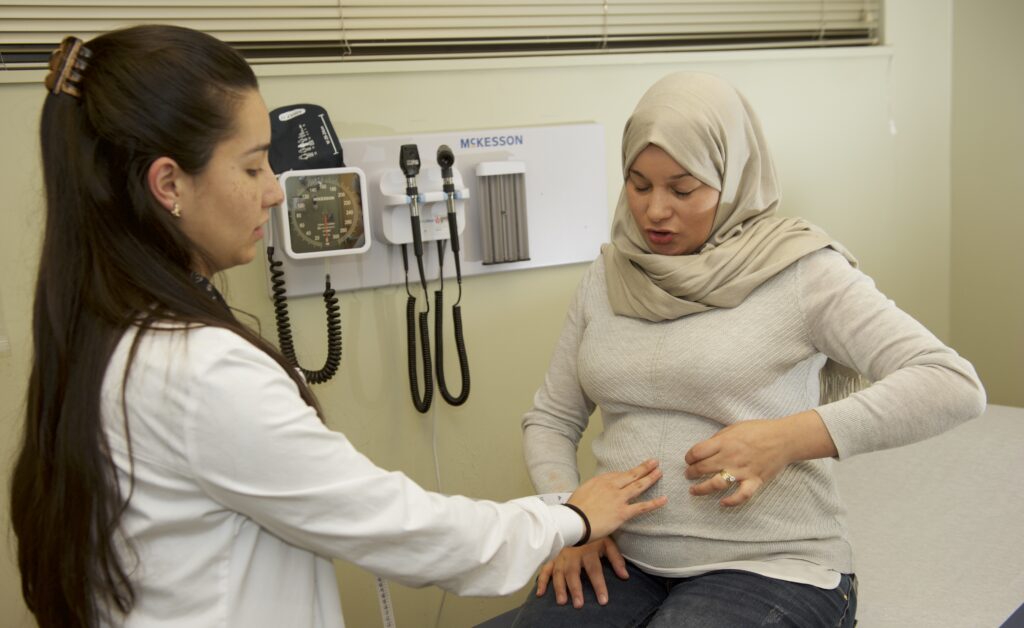 In November 2019, Neighborhood Health transitioned Alexandria Health Department's prenatal program into our scope of services. Integrated prenatal medical, behavioral health, and dental care are now available at Neighborhood Health for low-income and uninsured Alexandria residents.
Covid-19 Vaccine Equity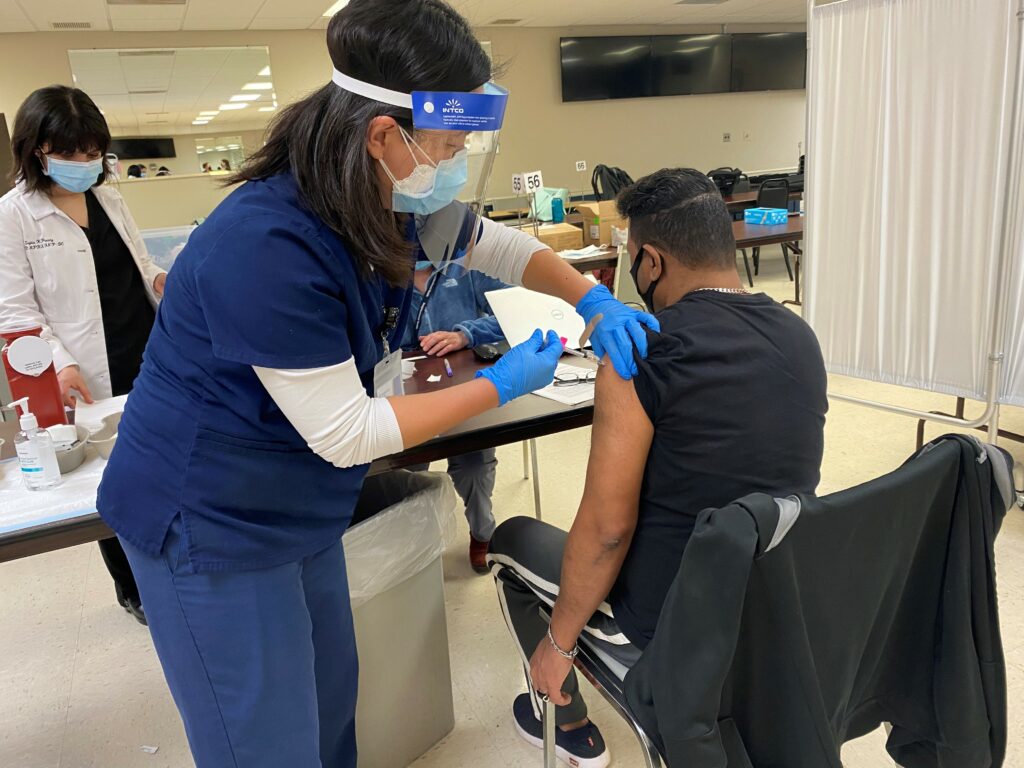 Neighborhood Health stands up community-based Covid-19 vaccine clinics to ensure equitable access for under-resourced communities. Over 150 community and faith-based organizations partner with Neighborhood Health to provide referrals.
President Biden Visits Covid-19 Clinic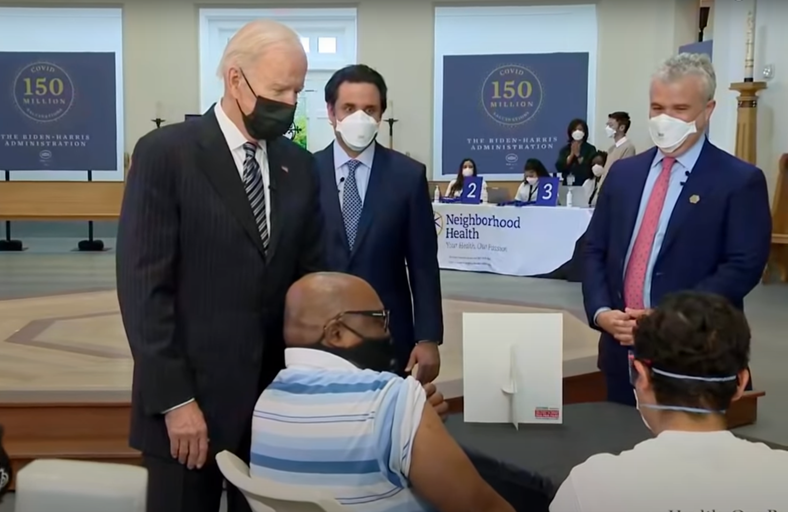 President Joe Biden visited one of Neighborhood Health's Covid-19 vaccination sites located in in the Virginia Theological Seminary's Immanuel Chapel. President Biden toured the clinic and spoke with staff, patients as well as members of the faith community that have partnered with Neighborhood Health in its efforts to increase equity in the vaccine rollout.
Pop-Up Covid-19 Vaccine Clinics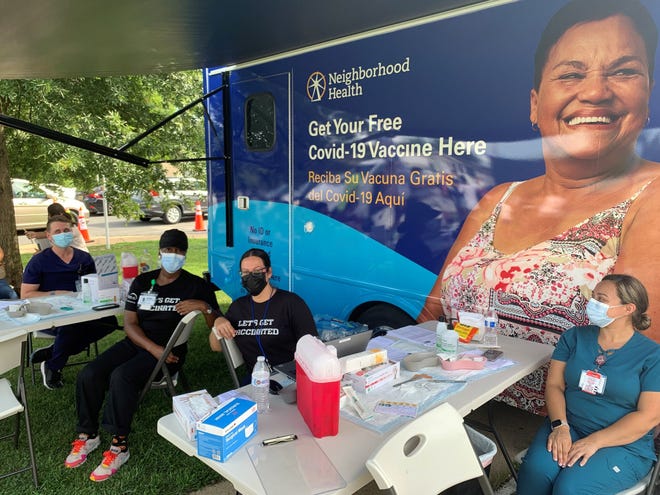 Neighborhood Health begins to provide mobile, on-site vaccine clinics with community-based organizations and faith partners.
Providing a Primary Care Medical Home for Newly Arrived Afghan Families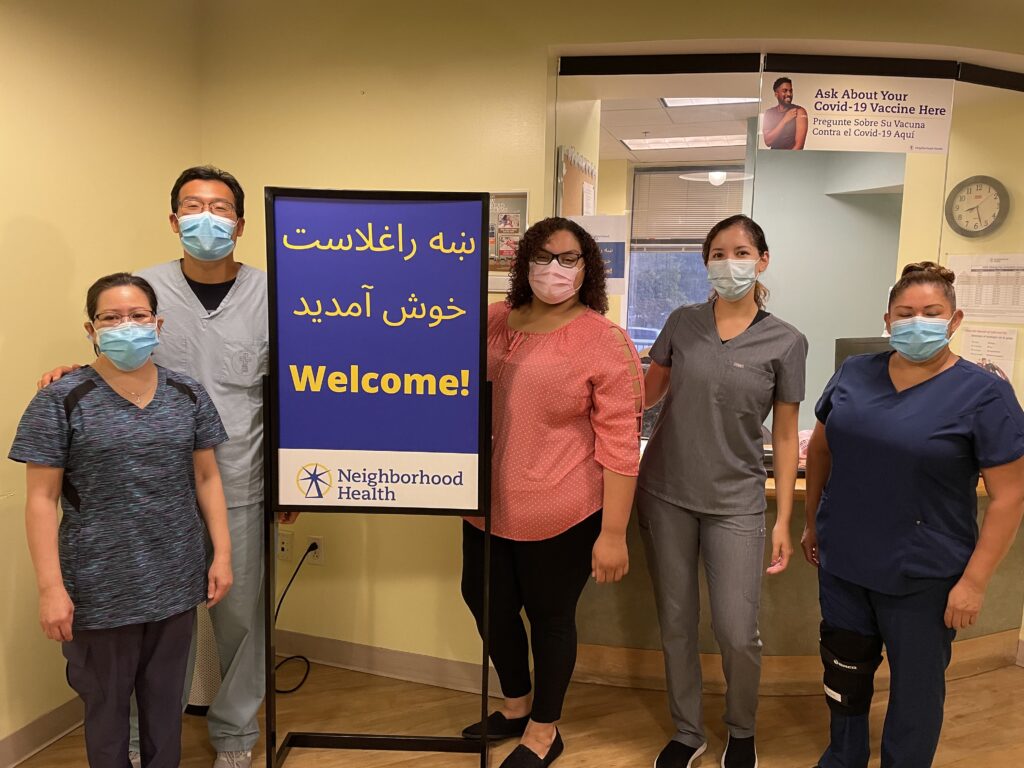 In September 2021, Neighborhood Health began a partnership with local resettlement organizations to facilitate the entry of newly arrived Afghan families into primary care.
Expanding Services in Annandale
In January, Neighborhood Health opened a new medical clinic in the Annandale part of Fairfax County.
Joint Commission Reaccreditation
Neighborhood Health is reaccredited by the Joint Commission under its Ambulatory Care Standards and as a Patient Centered Medical Home.
Two New Dental Clinics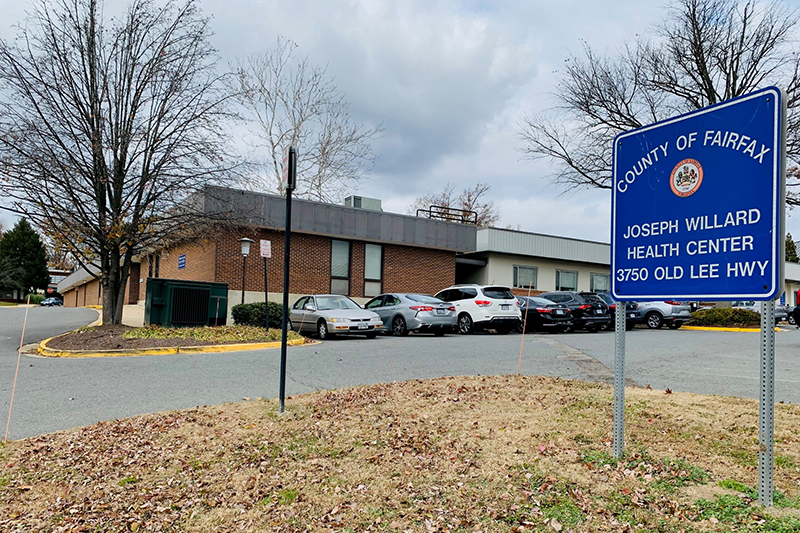 Neighborhood Health assumes operations of two Fairfax County dental clinics – one at the South County Center on Route 1 in Alexandria and the other at the Joseph Willard Health Center in Fairfax.