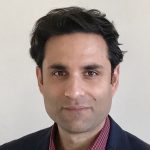 Basim Khan, Executive Director
Basim Khan, MD, MPA is Executive Director and a primary care physician at Neighborhood Health. He joined the organization in 2011 as an internal medicine physician and served as Medical Director before becoming Executive Director in 2015. Dr. Khan's primary interest is expanding access to high quality, affordable health care in Northern Virginia. He attended the University of California Los Angeles for medical school and completed his internal medicine residency at the University of California San Francisco in a primary care track for the underserved at San Francisco General Hospital. He received his Bachelor's Degree from Brown University and a Master's in Public Administration from Harvard University's Kennedy School of Government as a Zuckerman Fellow. He served as a Presidential Leadership Scholar in 2017 and was selected as a Washington Business Journal's nonprofit CEO/Executive Director of the Year in 2018. He has served on the Board of Directors of the National Physicians Alliance and the Culmore Clinic as well as the Governor's Council of the American College of Physicians. He also has an interest in health policy, health care delivery reform, and economic development. Dr. Khan speaks Urdu/Hindi, Pashto, and Spanish. He is Board Certified in Internal Medicine and is a Fellow of the American College of Physicians.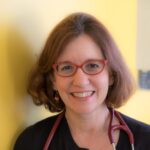 Martha Welman, Medical Director
Martha Welman, MD is Neighborhood Health's Medical Director and a Pediatrician. She joined the organization in 2000 as its first physician and has participated as a clinical leader in various capacities throughout the years. Dr. Welman began serving as Medical Director since 2016 and has helped oversee a significant growth in the number of patients served by the organization since that time. Prior to joining Neighborhood Health, from 1992 to 1999, she was Director of Pediatrics at Mary's Center for Maternal and Child Care. Dr. Welman has initiated and managed many pediatric community health projects in teen health, asthma, early literacy, failure to thrive, obesity prevention and learning issues. Dr. Welman completed undergraduate studies at the University of California Irvine, and received her MD Degree from University of California, San Francisco in 1987. She completed her residency training in Pediatrics at Harbor-UCLA Medical Center. Dr. Welman is of Hispanic origin, bilingual in English and Spanish, and proudly acknowledges that she was raised in an immigrant family similar to those she now serves. Her professional interests include Developmental Behavioral Pediatrics, Newborn Care, Lactation Support, Quality Improvement, and Patient Safety. Dr. Welman is Board Certified in Pediatrics and a Fellow of the American Association of Pediatrics.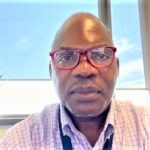 Frackson Sakala, Chief Financial Officer
Frackson Sakala, MBA, MAFM, CHFP joined Neighborhood Health in March 2020 with over 15 years of accounting and financial management experience in both commercial and nonprofit organizations. He served as Corporate Financial Reporting Analyst and Chief Financial Officer in Federally Qualified Health Centers in Phoenix, Arizona and Waimanalo, Hawaii. Mr. Sakala holds a Masters of Business Administration from Alliant University in San Francisco, California, a Masters in Accounting and Financial Management from Keller Graduate School of Management in Phoenix, Arizona, a graduate Certificate in Financial Analysis, and he is a Certified Healthcare Financial Management Professional. He is a member of the Healthcare Financial Management Association.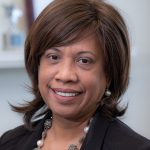 Cynthia Sturdevant, Director of Operations and Compliance
Cynthia Sturdevant, MPH, MBA joined Neighborhood Health in 2015 as the Director of Compliance and Risk Management and became the Director of Operations and Compliance in 2016. She came to Neighborhood Health with over ten years of management experience in healthcare administration and operations in several settings including hospitals and FQHCs. Prior to joining Neighborhood Health, Ms. Sturdevant was Chief Operating Officer (COO) of Kokua Kalihi Valley Comprehensive Family Services, a FQHC in Honolulu, HI for almost eight years. Ms. Sturdevant is a physician licensed in Indonesia and worked as a public health specialist with a concentration in international health, particularly maternal and child health and infectious diseases, including HIV/AIDS. She has twelve years of experience providing clinical services and has managed several public health projects through International SOS. Ms. Sturdevant received her Master's in Public Health from the Charles Darwin University in Australia and a Master's in Business Administration in Healthcare Administration from Loma Linda University. She has obtained certification as a Medical Office Manager and was involved with the Florida Medical Group Management Association. She is also a member of the American College of Healthcare Executives and American Public Health Association.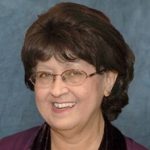 Nyrma Hernandez, Director of Development
Nyrma Hernandez, MSW joined Neighborhood Health in 1999 when the organization's annual budget was $800,000. Contributing her extensive experience and skills in program and fund development, she has helped grow Neighborhood Health's grants and donations budget to over $6 million annually. In her position as Development Director, she is responsible for grants development and fundraising. Ms. Hernandez's experience in the nonprofit health care field includes ten years as Executive Director of the Epilepsy Foundation of Puerto Rico, where she designed, secured funding and managed health care services and developed a highly visible marketing program. Ms. Hernandez spent fourteen years as the Deputy Executive Vice President of the national Epilepsy Foundation of America where she was responsible for strategic planning and for program and fund development. She served as a member of the National Epilepsy Commission for two years and served six years as an advisory member of the National Institute of Neurological Disorders and Stroke at NIH appointed by the Secretary of Health and Human Services. Ms. Hernandez was granted the International Award for Epilepsy and Its Social Consequences in 1992 for her contributions to the field. She also served eight years as a member of the National Board of the Accreditation Council on Developmental Disabilities. Ms. Hernandez has a Master's Degree in Social Work and has done post graduate work in national health policy, nonprofit management, and fund development. Ms. Hernandez is fluent in Spanish.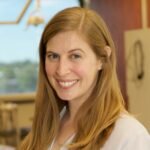 Natalie Heaivilin, Dental Director
Natalie Heaivilin, DDS is Dental Director and a general dentist at Neighborhood Health. Dr. Heaivilin's primary interests include raising awareness for the oral health needs of patients with limited access to care and expanding access to oral health care for underserved populations. Prior to joining the Neighborhood Health team in January 2019, she served as Program Director and hospital dentist for the Hospital Dentistry Program at University of California-San Francisco. In this former position, she developed a dental residency program focused on providing comprehensive oral health care for patients with limited access to care, medical complexities, and/or special needs. She received her Bachelor's degree in Neuroscience from Colorado College, and her professional dental degree from the University of California-San Francisco. After dental school she completed her hospital dentistry residency training at the Palo Alto Veterans Affairs hospital where she provided comprehensive oral health care for United States veterans.  Dr. Heaivilin considers it a privilege to be a member of the Neighborhood Health team and manage the oral health care of its patients.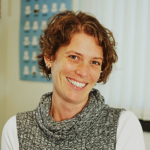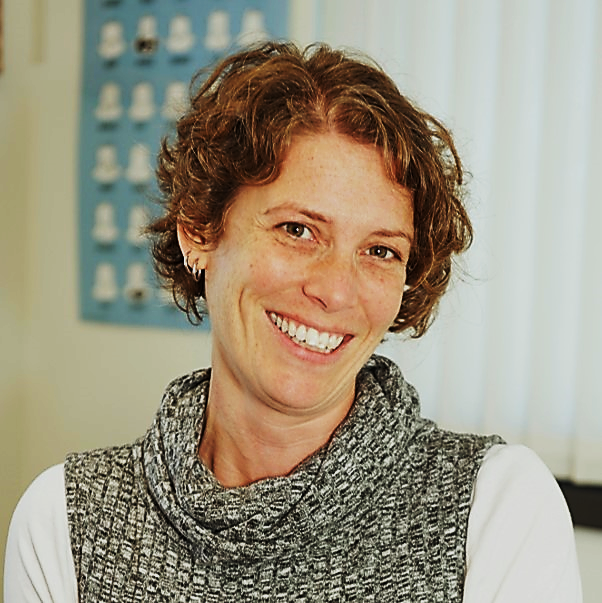 Courtney Riggle-van Schagen, Director of Behavioral Health
Courtney Riggle-van Schagen, MSW, LCSW is Neighborhood Health's Director of Behavioral Health and Family Services and a Behavioral Health Counselor. She joined Neighborhood Health as a Behavioral Health Counselor in 2006 after earning her Master's of Social Work from the University of Maryland, Baltimore with a specialty in Clinical Mental Health. She has served as the Director of Behavioral Health and Family Services since 2012. She holds a Bachelor's of Science from Northwestern University in Human Development and Psychological Services and has completed internships with the Fairfax County Juvenile and Domestic Court, Children's Memorial Hospital in Chicago and Children's National Medical Center in Washington DC. Ms. Riggle-van Schagen's area of specialty is in working with the Latino community and she has been privileged to work closely with families from all over Central and South America during her tenure with Neighborhood Health. Ms. Riggle-van Schagen is bilingual in English and Spanish.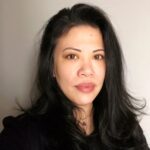 Sheila Tria, Human Resources Director
Sheila Tria, MBA, SHRM-CP joined Neighborhood Health in February 2012. Prior to joining Neighborhood Health, Ms. Tria had over 10 years of Human Resources experience with a history of success in increasing service levels, reducing operational overhead, and leading comprehensive projects. She has experience as a Human Resources planner and also with the day-to-day Human Resources tasks in both nonprofit and for profit settings. Ms. Tria received her Bachelor's Degree in Administration with a concentration in Human Resources Management and a Master's Degree in Business Administration with a concentration in Operations Management from American Intercontinental University. Ms. Tria is bilingual in English and Tagalog.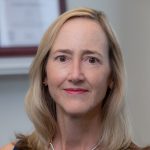 Jane Downing Knops, Director of Community Partnerships and Communications
Jane Downing Knops, MPH, joined Neighborhood Health in 2013 as a Development Associate and Grants Manager and became the Director of Community Partnerships and Communications in 2017. In addition to her responsibilities with community partners and communications, she also manages a portfolio of grants, including the organization's Ryan White HIV program. Prior to joining Neighborhood Health, Ms. Knops spent eight years working for the Children's Hospital Association, where she was Director of Education. In a volunteer capacity, she serves as Secretary of the Board of Directors for the local community foundation — ACT for Alexandria – and is also a member of the board of Healthy Families Alexandria, a home visiting program for new parents. Ms. Knops holds a Bachelor of Arts from Indiana University in Portuguese and Latin American Studies and a Master of Public Health in Population Planning and International Health from the University of Michigan.
Del Martinez, Chief Information Officer
Del Martinez, CPHIT, CPEHR is the President/Senior Consultant with CEM Health IT a Managed IT Services Company that focuses on helping healthcare providers, including community health centers, choose and manage their health IT operations. CEM Health has over fifty years in healthcare and healthcare IT experience. They have been an advisor and support of many different healthcare organizations, including private ambulatory practices, surgery centers and FQHCs. Del Martinez is the President/Senior Consultant with CEM and has worked as the senior consultant and contract CIO for Neighborhood Health since 2012 providing expertise and technical support for telecommunications and electronic health systems.