Ensuring Equitable Access to Covid-19 At-Home Self Test Kits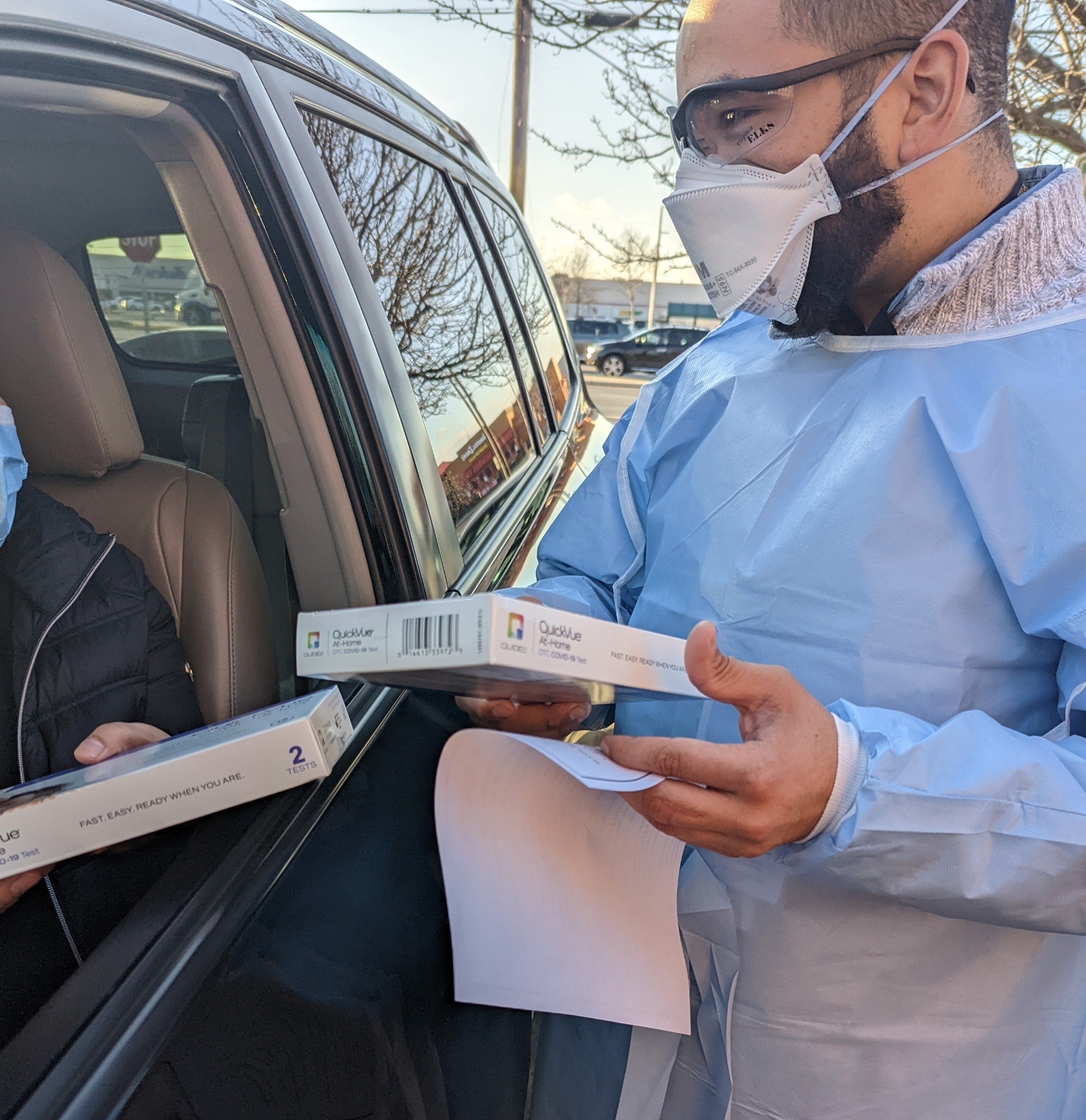 January 26, 2022
Neighborhood Health has been distributing free COVID-19 at-home self test kits to our low-income patients at this critical time when tests are hard to find and necessary for making decisions about isolation, quarantine, and returning to work and school. Our patients are being notified that they can obtain tests kits by coming into clinic, and we are handing them out to any existing patient who comes for an on-site appointment.
Neighborhood Health's Outreach Team is also partnering with community and faith-based organizations in Alexandria, Arlington, and Fairfax County to further equitable access to self test kits. Our staff has been coordinating with dozens of agencies and delivering cases of kits to local food distributors, affordable housing providers, group homes, and other non-profits to hand out to their clients.
In the first three weeks of this effort, we have already distributed more than 8,000 test kits to patients and community partners, with thousands more slated for delivery this week and beyond. This program is being made possible by HRSA's federal Expanding Access to COVID-19 Testing Supply Program.