Neighborhood Health Hosts Washington Commanders Team President and American Cancer Society Leadership Highlighting Access to Cancer Screening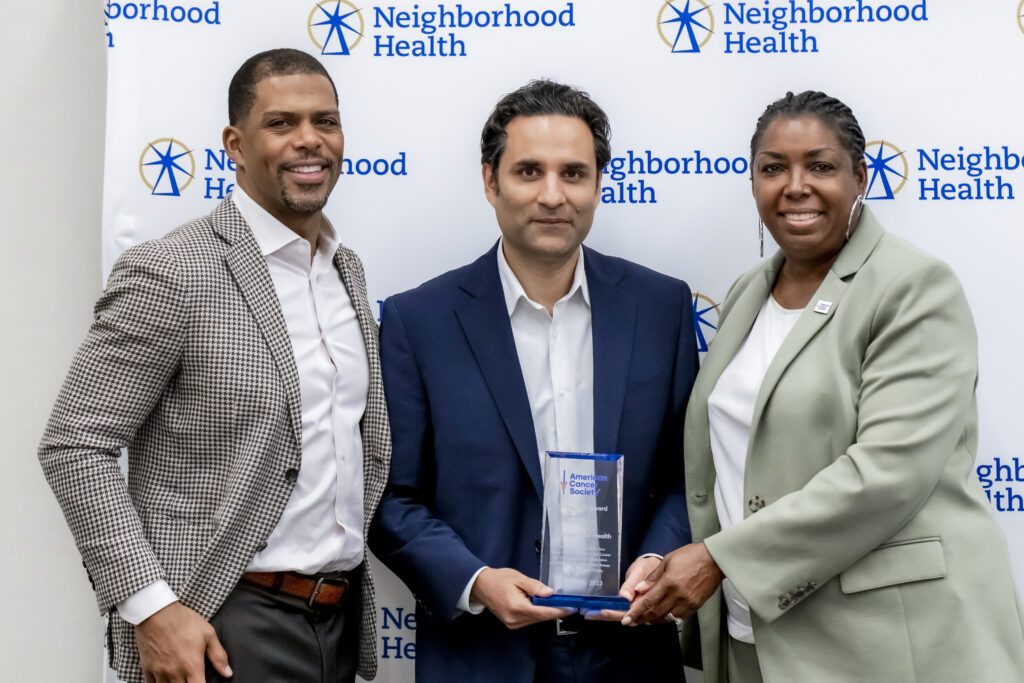 Neighborhood Health hosted leadership from the American Cancer Society (ACS) and the Washington Commanders, including Team President Jason Wright, to highlight the impact that the ACS-National Football League (NFL) Crucial Catch program has on ensuring access to cancer screening for all of our neighbors.
They toured our medical and dental clinics in the Del Pepper Community Resource Center in the City of Alexandria and engaged in a roundtable with staff and patients. Many of Neighborhood Health's low-income patients struggle to obtain critical cancer screening.
The American Cancer Society presented Neighborhood Health with a special recognition of over ten years of collaboration.
The visit was featured in these two news segments on Monday, October 30 WUSA-TV9 and WTTG FOX5.