President Biden Visits Neighborhood Health COVID-19 Vaccine Clinic
On April 6, 2021, Neighborhood Health had the honor of hosting a visit from President Joe Biden to our COVID-19 vaccine clinic at Virginia Theological Seminary's Immanuel Chapel in Alexandria. President Biden toured the clinic and spoke with staff, patients, and members of the faith community who have partnered with us to increase equity in the vaccine rollout. Neighborhood Health was selected for the visit because of our robust COVID-19 vaccine program targeting vulnerable communities.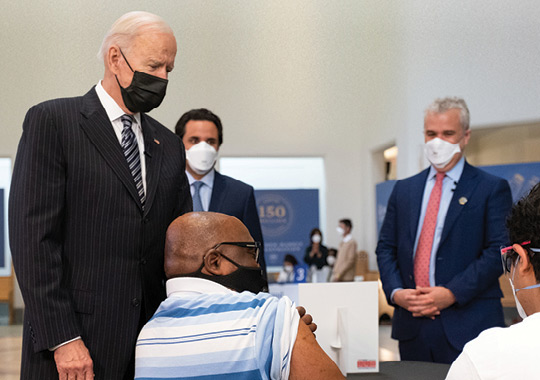 Neighborhood Health COVID-19 Response in the News
We were recognized in the news media for our focus on vaccine equity and community partnerships. The coverage was able to shine a light on the pandemic's effect on populations of color.  
Read more in the stories below.